Hello –
In an effort to be even more proactive with this outbreak, we wanted to inform you of all the measures we are putting in place at Edgewater Dental.
We have removed all magazines, children's books, coloring pencils and crayons, etc. from our reception area. We only have basic chairs than can be sanitized. Our front doors will be propped open to eliminate potential contamination.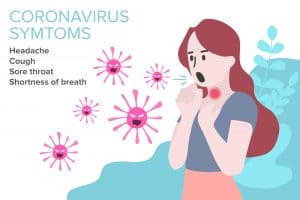 For your protection and ours – if you are experiencing any fever, sneezing, coughing, flu-like or cold-like symptoms, we kindly ask that you reschedule your appointment.
In an effort to increase social distancing and minimize the number of people in our waiting area, we are asking, where practical, that just the patient who is scheduled come in to the waiting area. If you are the parent of a minor child or a caregiver, we will make an exception. If you prefer, you have the option of staying in your car instead of the waiting room until we are ready to seat you. Simply call us when you arrive, and we can call or text when we are ready to seat you. We realize that this may seem like an overreaction but we would hate to be the source of even a single case of transmission to anyone, especially those at risk. Our greatest concern is for your health and our safety.
We are confident in our sterilization, and general universal precautions we have always taken. Please don't hesitate to email, call or text us with any concerns or questions you may have about your upcoming dental appointments. We appreciate your confidence in us as your dental providers.
We hope these changes will be short lived and we appreciate your concern and understanding.